Must-have Boots For This Fall
Fall is here ladies! It's about that time to start adding some important items into your fall wardrobe! I don't know about you, but this is my favorite time of the season because it's the time I start searching for a great pair of fall boots! Quite honestly, you can never own too many boots! There are so many styles of boots to choose from and here you'll find some of the hottest trending boots for this season.
What is your favorite boot style and which boots will you be buying this season?
Check them out and let us know what you think! 
The Sock boots
Imagine the comfort of a sock but in a heel! These boots are totally trending right now! This can be a key item to add to your fall wardrobe! These ankle hugging boots are so much fun to wear out.
Target.com $37.99                               Topshop $160.00
White boots
White boots are all the rage this fall. You can check them out on many celebrities like Selena Gomez, Kendall Jenner and Mandy Moore. This shoe was predicted to be a fall favorite this year and we can see it really is! Choosing the right white boot can really add that final piece to your wardrobe. They are versatile and can be combined with many pieces. No matter what style you're into, you will be able to pull these shoes off. Trust!
KENDALL + KYLIE   $194.95            Forever 21  $27.90
Red boots
Red, the color of energy, and passion. Red is one of Fall's colors this season. This hot trend is definitely the boldest and can catch any eye. Grab a pair and strut your walk!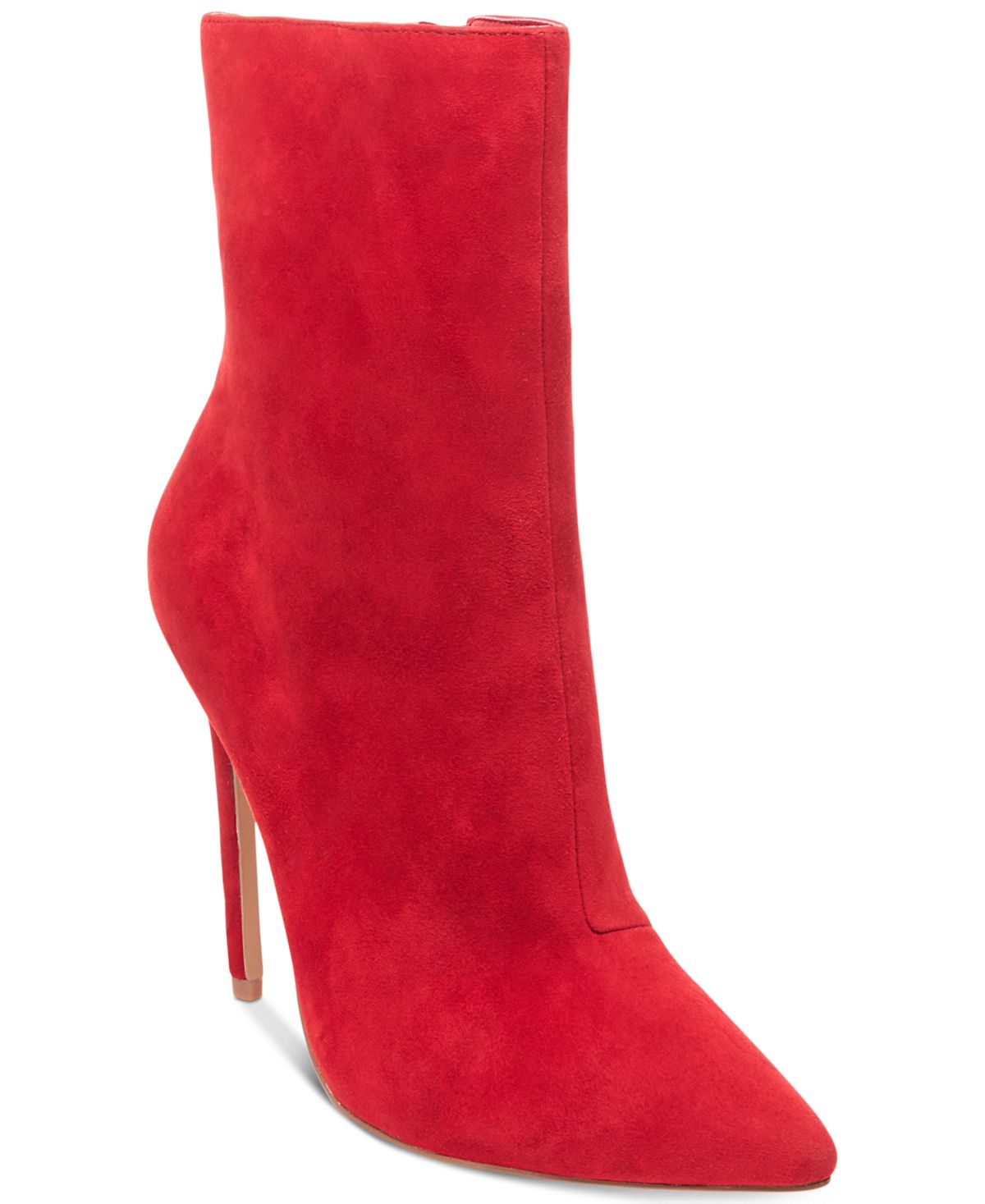 Steve Madden $90.30
Ankle boots
The ankle boots with  belt straps have been my personal favorite! wearing them with some distressed jeans and a bomber jacket is the perfect look for them to go with. 
H&M  $50                                                     Maiden Lane $89.99
}
Other Articles
Let's look over these hot hair accessory to take your hairstyle to the next level
There is a special time in Las Vegas where people join together, typically twice a year, for the most magical and dreamiest convention ever! The WWDMagic convention that showcases a...
Read More