OLD NAVY has such a great sales going on right now that can help you add some affordable items for your fall wardrobe! Their dresses start as low as $15 and there are definitely tons of dresses that you can easily dress up or down, and wear year-round. Check out the dresses I bought below and read how they can be styled throughout the year.
I bought these dresses for $26.00 and they are now on sale for $19.00!!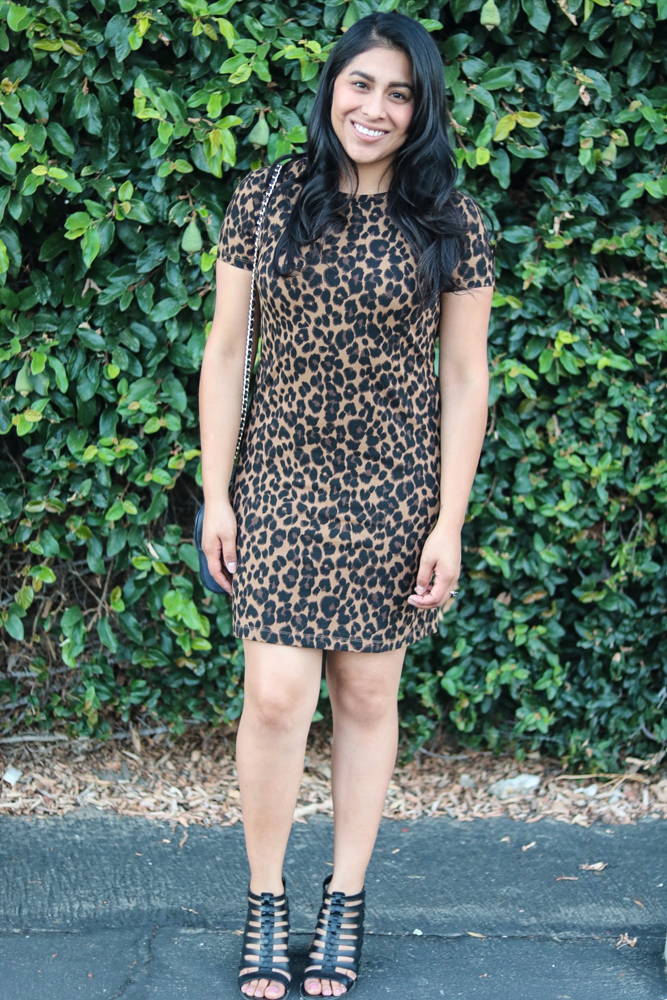 Fitted Crew-Neck Tee Dress- Leopard Print- Old Navy
Check out this Leopard print dress! I have never tried a leopard print like this. It's great to have some bold outfits to add in your wardrobe so I figured a fun leopard print would do the trick! The options to buy this dress are amazing! They have them in petite, tall, and regular. It is a nicely fitted form dress!
Style It: If you're looking to wear this during the end of summer, add some heels and a cute handbag that pops out, like red, to add some color. This also works well for the winter days! Add some leggings, a leather jacket and some cute booties to give it an edgier look.
Dress: Old Navy- Navy Dots
Shoes: Isaac Mizrahi
Loving this polka dot fitted dress! It is so comfortable and can be dressed casual and a little more classy. Add some cute flats or even some comfy strap sandals for a casual day out or change it up with some heels  for a night out!
I'm telling you, this dress is so comfortable, and easy to slip on! Old Navy has some great dress sales going on and they are worth taking a look at to add to your fall wardrobe!
Also, both dresses are about 3-4 inches above the knee so if you are looking for over the knee, this dress might not work for you unless you want to add some leggings to it. If you want to know the  exact measurements from the knee, comment below and i'll let you know!
Found other great deals at Old Navy?! Let us know with a comment below!
Honorable mentions and great deals:
}
Other Articles
Let's look over these hot hair accessory to take your hairstyle to the next level
There is a special time in Las Vegas where people join together, typically twice a year, for the most magical and dreamiest convention ever! The WWDMagic convention that showcases a...
Read More
Fall is here!! Now is the time to find some great pair of boots! Take a look at our boot guide for this season's popular boot styles! Which ones will you choose?!